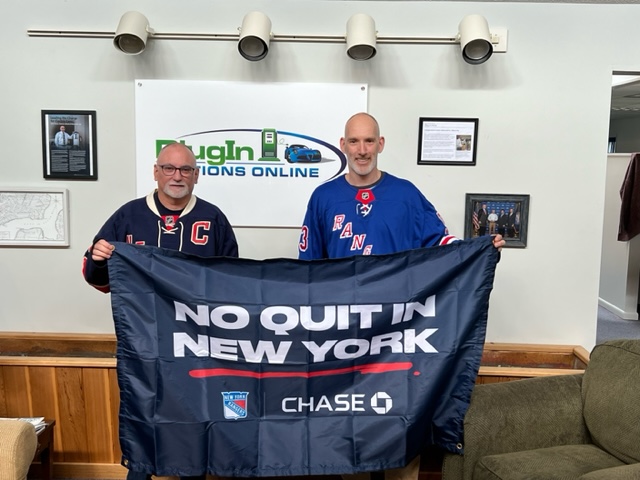 This just in! We were proudly named a No Quit business by the New York Rangers! This recognition is part of the team's efforts to support local businesses that empower their communities through grit, hard work, and dedication. The New York Ranger's recognition of PISO as a "No Quit" small business is a testament to our resilience and dedication.
As part of the No Quit campaign, the Rangers, in partnership with Chase, will feature PISO on in-arena videos along with other promotional efforts. This exposure is crucial to helping match our EV charging solutions with the businesses, fleets, and drivers looking to join the electric revolution.
The recognition comes at an exciting time for us as we continue to grow. "We are thrilled and honored to be recognized by the New York Rangers as a 'No Quit' small business," founder and president John Doran says. "This recognition means a lot to us and validates the hard work and dedication that we have put into our business over the years."
Overall, our recognition as a No Quit small business is a reminder of the hard work we do every day to power electric vehicle charging and infrastructure throughout the East Coast. Want to join the electric revolution? Contact us to get started!
Join the Revolution
If you're interested in buying and/or installing one in your area, reach out to us today for more information.
Contact Us