Expanding EV Charging Accessibility
The Town of Clifton Park, guided by its commitment to environmental sustainability and technological advancement, sought to enhance its profile as an EV-friendly community. PISO was selected to spearhead this initiative by implementing a strategic EV infrastructure project.
Key Highlights
Installed 12 level 2 charging plugs at three key locations in Clifton Park.
Scaled the project from one to two dual-port chargers at each site, leveraging utility and state incentives.
The town invested less than $4,000 post-rebates, realizing over $80,000 in savings.
Set the foundation for potential future expansions to the EV infrastructure.
Breaking Ground
Recognizing the need for more public charging options to bolster its EV-friendly vision, Clifton Park faced a challenge. Without increasing the number of chargers, the town's efforts towards promoting EV usage would face significant roadblocks.
Site Work
PISO worked with town officials on a detailed assessment of potential sites for charger installations. Together, they crafted a comprehensive plan to deploy EV charging stations strategically throughout the town.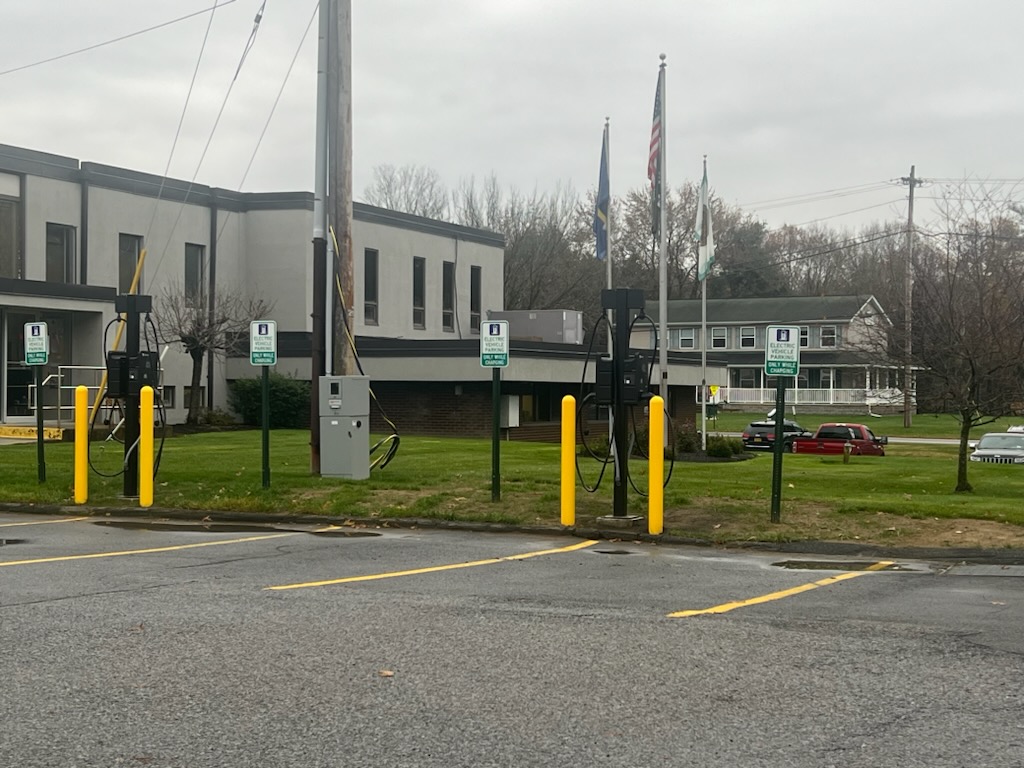 Post Install
The project's scope expanded to include two dual-port chargers at three high-traffic locations, amounting to 12 plugs after PISO advised the town to utilize rebates from National Grid and NYSERDA, enhancing the project's value and reach.
Finished Product
Through PISO's intervention and expertise, Clifton Park now boasts a trio of well-positioned EV charging stations, providing residents and visitors with 12 additional charging plugs.
"[PISO] successfully designed and installed publicly available level 2 charging stations at three separate town facilities… [which] assists the community in meeting goals and objectives with our Climate Smart Communities Plan and advances the goals of the 2016 'Captial District Electric Vehicle Charging Station Plan.'"

John Scavo, Dictor of Planning & Development, Town of Clifton Park
These stations, located at Clifton Park Town Hall, Clifton Common, and Town Center Park, serve as a beacon of the town's push towards a greener future.
Interested in developing EV infrastructure within your community? Connect with PISO, your trusted partner in driving the electric vehicle revolution forward.